ANTI-MICROBRIAL


TROFFER RETROFIT
The ISON™ LDRMH1 is a multi-purpose troffer retrofit designed to create an inhospitable environment for the growth of bacteria and other pathogens.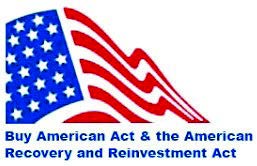 No Labor, Critical Protection
Vital Vio's continuous antimicrobial LED lights deliver non-stop antimicrobial, germicidal cleaning that goes beyond traditional deep-cleaning methods. Because of the nature of lighting, Vital Vio cleans hard-to-reach, small spaces easily.
Incredibly Safe and Effective
Vital Vio's patented single-diode technology makes surfaces uninhabitable for dangerous microbes such as bacteria, fungi, mold, and yeast, stopping their growth.
It does NOT utilize dangerous ultraviolet (UV) light. Meeting international standards for continuous and unrestricted use around people, pets, and plants, Vital Vio can function without interruption.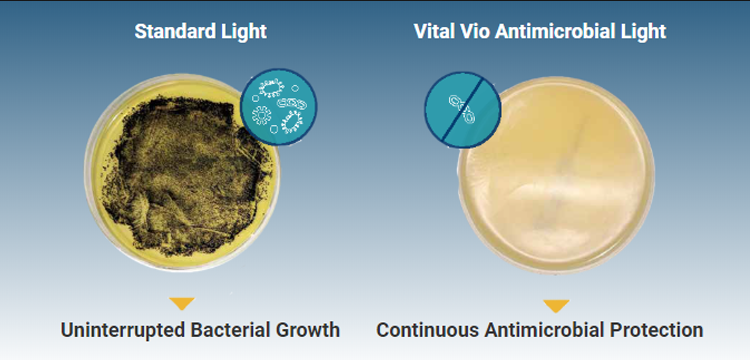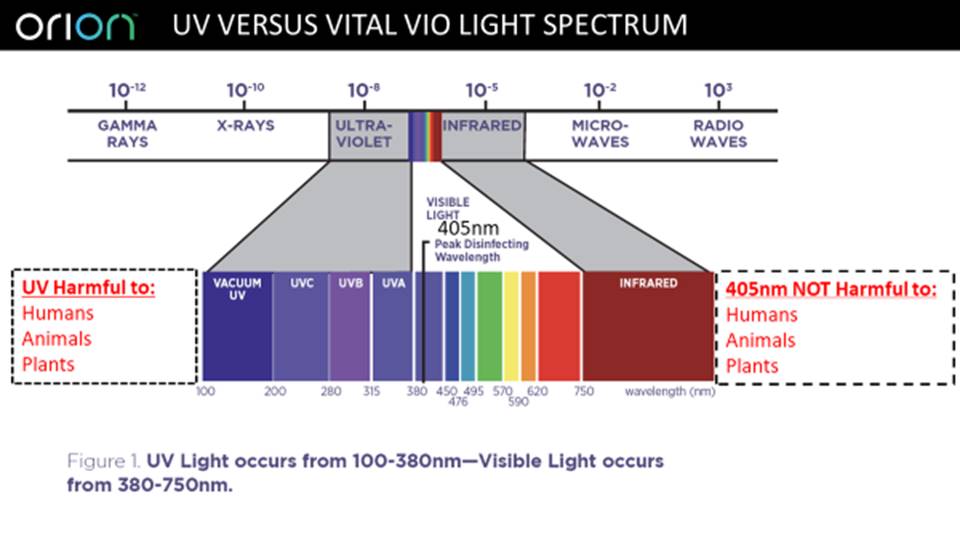 Vital Vio's technology has been tested for efficacy by the New York State Department of Health, University of North Carolina, Rensselaer Polytechnic Institute, Cornell Food Sciences, Mount Sinai Medical Center and other leading research institutions.
View case studies and test results by clicking here.