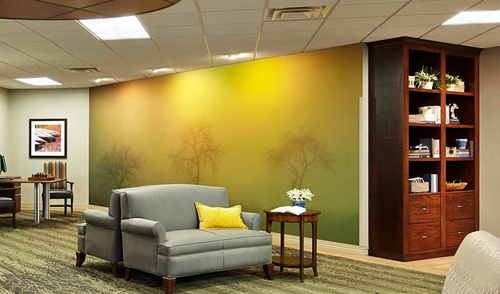 IDEAL FOR PERSONAL AND SPECIFIC AREA APPLICATION
Through use of smart phone, tablet or wall controller, Bluetooth lighting control gives occupants a low-cost and highly-accessible way to control and automate their lighting environment.
FLEXIBLE FOR GROWTH AND EXPANSION
Easily add and label new groups of Bluetooth lighting fixtures.
Your Bluetooth fixtures are able to communicate with each other like a daisy chain, allowing you to control specific groups of lights across your building without the use or setup of additional networking.