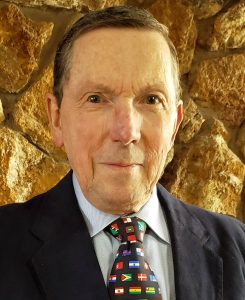 PRESIDENT | CHIEF EXECUTIVE OFFICER
John Regan has over 30 years of experience in business development and management, including multiple start-ups. He played an active role in the development of the United States environmental markets. In 2002, as the investment consultant for the Jesuit Community of Santa Clara University he negotiated the seed capital investment for the then-emerging Chicago Climate Exchange (CCX), a cap-and-trade greenhouse gas emission reduction trading platform. In 2004 he co-founded Environmental Credit Corp. (ECC) a leading U.S. agriculture methane capture, carbon credits offset project developer and Carbon Credit Management, to managing ECC's carbon credits as a CCX exchange member.
John is the founder of VET Lighting Corp and co-founder of Controlled Lighting Corp, both are certified SDVOSB entities. John's current focus is on negotiating, planning and spearheading large-scale LED installations nationwide. His clients include commercial office and industrial buildings along with federal, state, and local government facilities.
John served with the U.S. Army stationed in DaNang, Vietnam and was honorably discharged in 1971. He received his BS in Finance from San Jose State University and received a Post Graduate Certificate of Completion from the Wharton Institute for Risk Management Studies, University of Pennsylvania.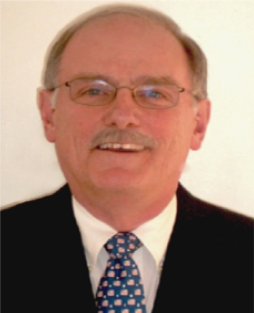 EVP | CHIEF RELATIONSHIP OFFICER
Carl Napolitano has extensive experience in start‐up ventures and new product launches, as well as over seven years of experience in the application of LED lighting technology and lighting controls in commercial and industrial buildings. Since entering the LED lighting industry in 2008 he has played a leadership role in developing markets and increasing sales of LED lighting technology. He has spearheaded several successful, complex, complete building lighting retrofits, utilizing LED edge lit Flat Panel technology in the US and Asia. At Controlled Lighting, he has been the principal interface in establishing critical relationships within government agencies, corporate, medical, engineering and architectural communities.
Prior to entering the LED industry, Carl established himself as a successful Wall Street executive with 30 years of experience as a head trader and director of arbitrage at several major investment banking firms. Carl founded the Hedge Fund and Managed Futures firm SoundView Capital Management in 1995 which he sold in 2006. He is a US Navy veteran, honorably discharged.