Blue light has one of the shortest wavelengths of visible light, but also the highest energy of photons that can reach the retina.
Blue light has both negative and beneficial effects on human physiology.
The sun is the single largest source of blue light exposure. However, digital screens (tv, smartphone, PC monitor), fluorescent lighting, and LED lighting all emit blue light as well.
View RCA's Safe Blue Troffer
Studies suggest that continuous exposure to intense blue light photons can damage our retinal cells, possibly leading to macular degeneration or related issues later in life.
In addition, because of blue light's short-wavelength and high energy, it makes it more difficult for us to focus our vision, resulting in eye strain.
Though intense exposure to blue light is hazardous, there are many benefits of blue light that are essential to good health.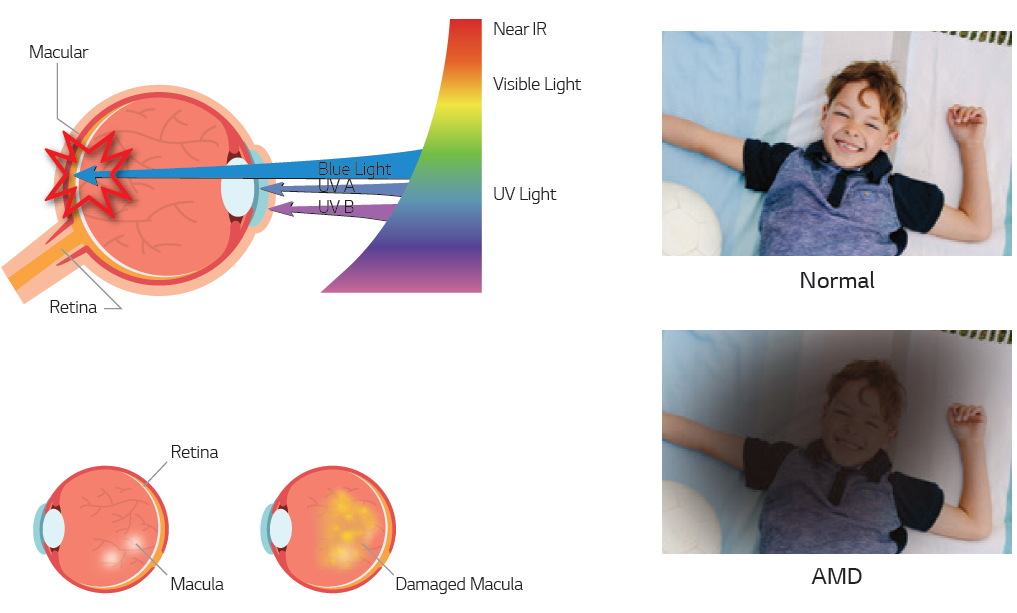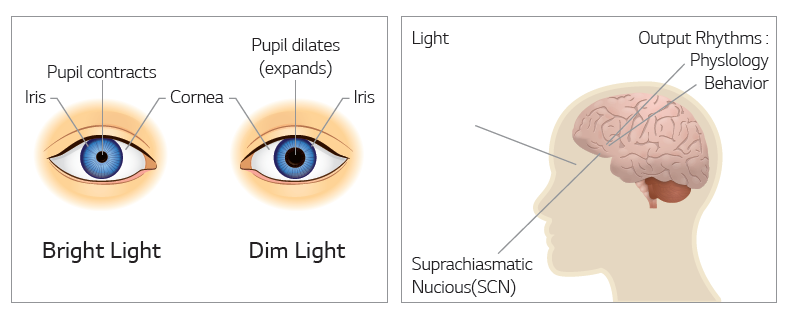 There is significant research that suggests blue light exposure is vital to maintaining good health. High-energy blue light increases alertness, benefits cognitive function (including memory), and boosts mood.
Light therapy has long been documented as an effective treatment of seasonal affective disorder (SAD). The white lights utilized emit a concentrated dosage of blue light photons.
Lastly, blue light plays an essential role in regulating our biological circadian rhythm and sleep cycle. Blue light exposure during daylight hours makes us feel more awake during the day and experience higher quality sleep at night.
THE SOLUTION: RCA "SAFE BLUE" TECHNOLOGY
RCA has developed a new white LED source designed to maximize the benefits of blue light and minimize the hazards.
Reflecting the most up-to-date medical research on the effects of light on the human body, RCA's "Safe Blue" technology utilizes blue-emitting chips tuned for human physiology and optimized for schools, hospitals, and offices.
View RCA's Safe Blue Troffer