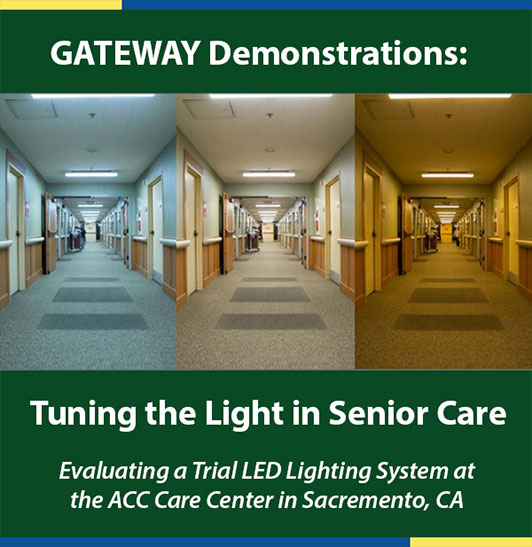 GATEWAY DEMONSTRATIONS: TUNING THE LIGHT IN SENIOR CARE
August 2016
The US Department of Energy's GATEWAY program documented the performance of tunable-white LED lighting systems installed in several spaces within the ACC Care Center, a senior-care facility in Sacramento, CA.
SAMJIN LED's BT luminaire was selected for one-to-one replacement of the incumbent fluorescent luminaires in the corridor, nurse station, family room, and administrator's office.
The project results included energy savings and improved lighting quality, as well as other possible health-related benefits that may have been attributable, at least in part, to the lighting changes.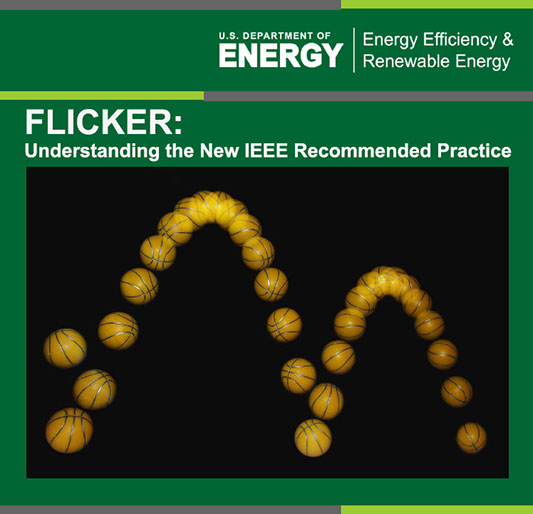 FLICKER: UNDERSTANDING THE NEW IEEE RECOMMENDED PRACTICE
May 2015
As reported by the US Department of Energy, LED Flicker is garnering increasing attention from lighting designers and specifiers, the standards and specification community, and, consequently, lighting manufacturers.
An Institute of Electrical and Electronics Engineers group has developed a recommended practice for evaluating flicker risks.
Our technology partners RCA Lighting, eTECH LED, and SAMJIN LED all offer fixtures that have been rated "Flicker Free" according to California's Title 24 - JA10 Flicker Test.
Learn How to Identify Flicker With Your Smartphone