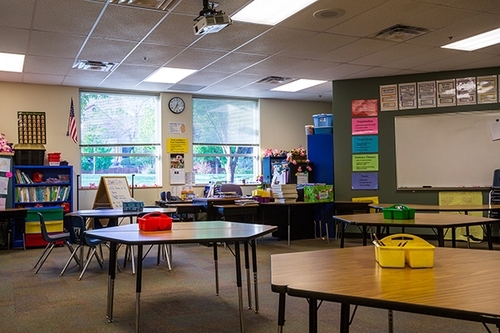 HUMAN CENTRIC LIGHTING FOR SCHOOLS: A STUDENT ADVANTAGE.
Lighting conditions in schools, universities, and other education institutions have a significant impact on the ability and effectiveness of student learning.
Both recent research and active case studies suggest that implementation of Human Centric LED technology can lead to higher test scores and student performance.
TASK AMBIENT SOLUTIONS
Human Centric Lighting is a ground-breaking advancement in intelligent, high quality task lighting. It is designed to impact the biological circadian rhythm of occupants via task-specific color temperatures and dynamic output levels.
Proper implementation of Human Centric Lighting in schools creates an ideal learning and working environment while achieving 50-70% energy savings.
RENTON SCHOOL DISTRICT CASE STUDY
Washington's Renton School District installed SAMJIN LED fixtures to save energy and raise student achievement scores to new heights.
Renton's devotion to enhancing the educational experience of students has drawn significant positive attention from state education officials and local media.
‍Sara Barbee, teacher at Renton Park Elementary:
‍"The orange lights are for calming and the blue lights... help with focus and concentration, and they get that."
"Hopefully every school in the world will have this kind of technology to let the kids focus on their learning."
Jonathan Stine, program manager at Renton School District:
"[Human centric lighting] is very good for test taking... when we expand on this and go into our high schools, the AP classes will really benefit."
DES MOINES SCHOOL DISTRICT CASE STUDY
Located in Des Moines, Iowa Ruby Van Meter School and David W. Smouse Opportunity School are both schools for disabled children. They are the first schools in the country to install tunable lighting in every one of their classrooms.
COLOR TUNING FOR SPECIAL NEEDS STUDENTS
Melissa Harper, teacher at Ruby Van Meter:
‍"With the variable lighting system, we can control it [to] really help to decrease a lot of acting out behaviors".
On 2700K Lighting: "Soft orange light... pupil dilation opens, and increases the melatonin... more relaxing, calming."
On 6500K Lighting: "Afternoon-type [blue] light... very bright, very stimulating."
‍Bill Good, COO of Des Moines Public Schools:
‍"As far as the potential savings, just moving to LED you can save 20 to 25 percent on your electrical bill… quite honestly, we're going to offset the cost of this lighting through our energy savings in both of these buildings".
TASK-SPECIFIC COLOR TEMPERATURES (2700K - 6500K)
Warm to cool, 2700K to 6500K seamless color tuning and dimming allows for advantageous uses in any classroom or learning environment.
3000K - Ideal for Reading
‍Warm, relaxing light for tasks that require personal focus.
‍3500K - Ideal for Testing
‍Neutral light with non-distracting color temperature.
‍4200K - Ideal for Interaction / Collaboration
‍Brisk, cool light for interactive or social tasks.
‍5000K - Ideal for Energy
‍Refreshing, cool light to alleviate both morning and afternoon fatigue.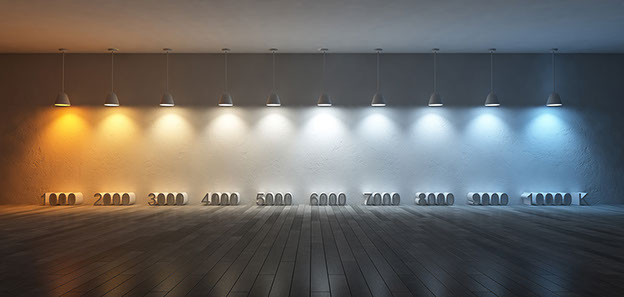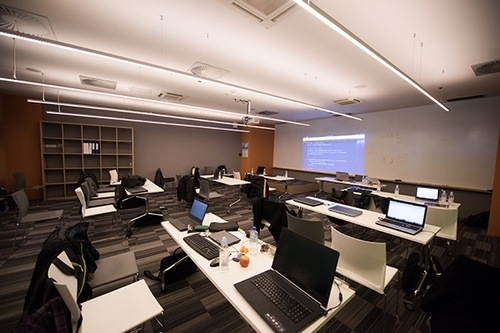 HUMAN-CENTRIC LIGHTING: POWERED BY COLOR-TUNABLE CIRCADIAN TECHNOLOGY
Optimize the learning capacity and alertness of your students.
Reduce student sick days by promoting comfort and wellbeing.
Minimize the negative effects of ADHD, autism and other psycho-physiological conditions.
Our color-tunable circadian lighting is designed to improve natural circadian rhythm function for better sleep regularity, alertness, mood, visual acuity and productivity.
Wireless SMART Control allows for individually-tuned ambient lighting in each room, specific to the needs and preferences of students, teachers, staff, and parents.
Learn More About Human Centric Lighting