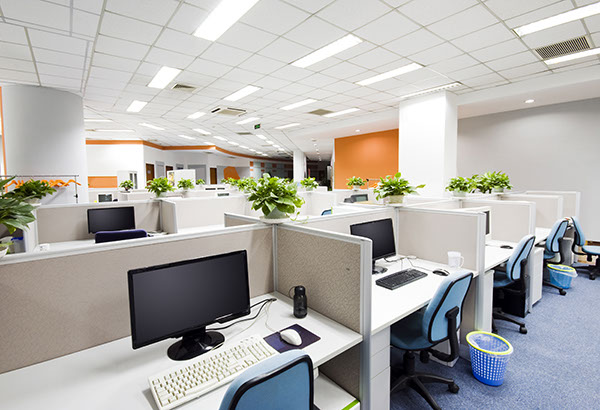 INTELLIGENT LIGHTING FOR YOUR OFFICE BUILDING.
Experience the multiple competitive advantages of our flicker-free, Human Centric Lighting technology in your office:
Enhance the mood, alertness, and productivity of your employees.
Foster creativity and energy in your workplace.
Benefit financially from significantly reduced energy costs.
A WORLD-CLASS WORKPLACE.
Our approach to commercial lighting systems has been crafted over years for impact and transformation. Comfortable, versatile and remarkably efficient, our office lighting fixtures and intelligent control systems are the best in their class, which is why we are trusted by top commercial facilities across the US.
AN EDGE ON YOUR COMPETITORS.
Our lighting fixtures excel in both aesthetics and function.
An attractive lighting environment increases the productivity and well-being of your employees, helps you recruit and retain high-value employees, enhances your image, and raises the total value of your facility.
Through years of research, testing and innovation, our flicker-free, Human Centric Lighting technology has been designed from the ground up to directly improve business operations.
Flicker-Free LED Lighting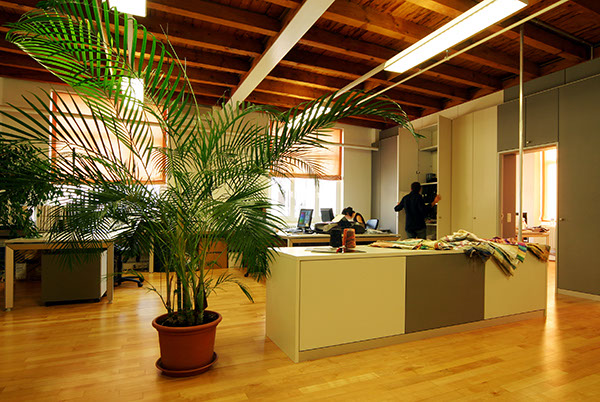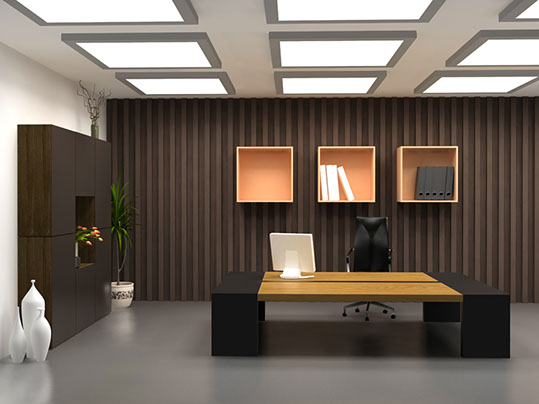 AN INTERCONNECTED LIGHTING SYSTEM.
Effortlessly maintained and endlessly expandable, our Wireless SMART Control connectivity system is unmatched in power and reliability.
Easily employ tried-and-true presets or take full control of your lighting infrastructure. Different departments and teams can benefit from their own uniquely-set lighting conditions. Customization is at your fingertips.
ENERGY SAVING AND OPTIMIZATION STRATEGY.
In addition to LED-specific energy savings, our connected lighting systems provide the ability to monitor and control the usage of your lighting infrastructure.
Fully optimize the delivery of lighting with the deep insights our systems provide. Reach your energy-saving goals with strategies you can observe, measure, and control.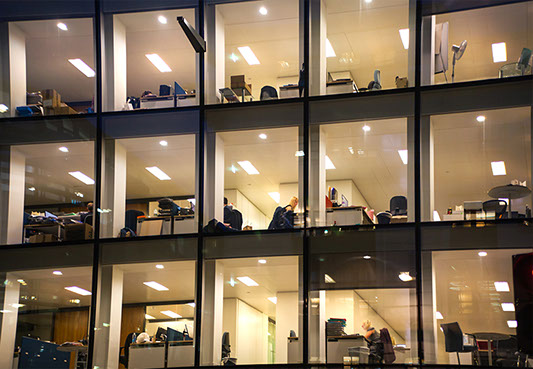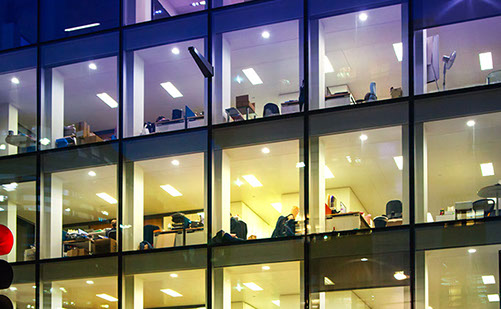 HUMAN-CENTRIC LIGHTING: POWERED BY COLOR-TUNABLE CIRCADIAN TECHNOLOGY
Heighten alertness and minimize employee error rates.
Increase well-being and reduce the number of sick days taken.
Raise productivity through a responsive work environment.
Our color tunable lighting is designed to improve natural circadian rhythm function for better sleep regularity, alertness, mood, visual acuity and productivity. Wireless SMART Control enables individually-tuned ambient lighting for both employees & visitors, at any hour of the day.